Your Complete Guide to Getting a Computer Science Degree
Earning a computer science degree can open up a world of opportunities. With the right skills and education, you can land a job in just about any field. But how do you go about getting a degree in computer science? This guide will cover everything you need to know, from choosing the right program to finding scholarships and financing your education. So keep reading to get started on your path to a successful career in computer science!
Bachelor degree in computer science
If you're considering a degree in computer science, you're in good company. In the United States alone, there were over 50,000 computer science graduates in this year, according to the National Center for Education Statistics.
A computer science degree can lead to a variety of rewarding career paths. Here's everything you need to know about getting a degree in computer science, from what it entails to what kind of jobs you can get afterward.
What Is Computer Science?
Computer science studies computers and algorithmic processes, including their principles, hardware and software designs, applications, and effectiveness. It also encompasses other areas of information technology like networking, databases, and information security.
As a result, computer science graduates learn to design and develop software, create algorithms, and troubleshoot problems. They also develop important soft skills like teamwork, critical thinking, and communication.
What Does a Computer Science Degree Entail?
A typical computer science degree program lasts four years and is made up of 120-130 credits. Most programs begin with lower-level courses in computer programming, mathematics, and general education before progressing to more advanced coursework in your junior and senior years. You'll also likely have the opportunity to complete a capstone project or internship during your time in school.
Some computer science programs offer artificial intelligence, game development, or web design specializations. These can help you focus your studies and prepare you for a specific career path.
What Can You Do With a Computer Science Degree?
Here are just a few of the most popular options:
Software Developer: Software developers create, test, and maintain the software that powers our world. They use their knowledge of computer science to design, develop, and optimize code that meets the specific needs of their users.
Database Administrator: Database administrators (DBAs) are responsible for storing, organizing, and securing data. They use their expertise in computer science to design efficient database systems, troubleshoot issues, and ensure data integrity.
Information Security Analyst: Information security analysts plan and carry out security measures to protect an organization's computer networks and systems. They use their knowledge of computer science to identify potential security risks and develop solutions to mitigate those risks.
Network Architect: Network architects design, implement, and maintain the network infrastructure for organizations. They use their expertise in computer science to plan and configure network systems that meet the specific needs of their users.
Web Developer: Web developers design, build, and maintain websites. They use their knowledge of computer science to create responsive, user-friendly interfaces and optimize web applications for performance.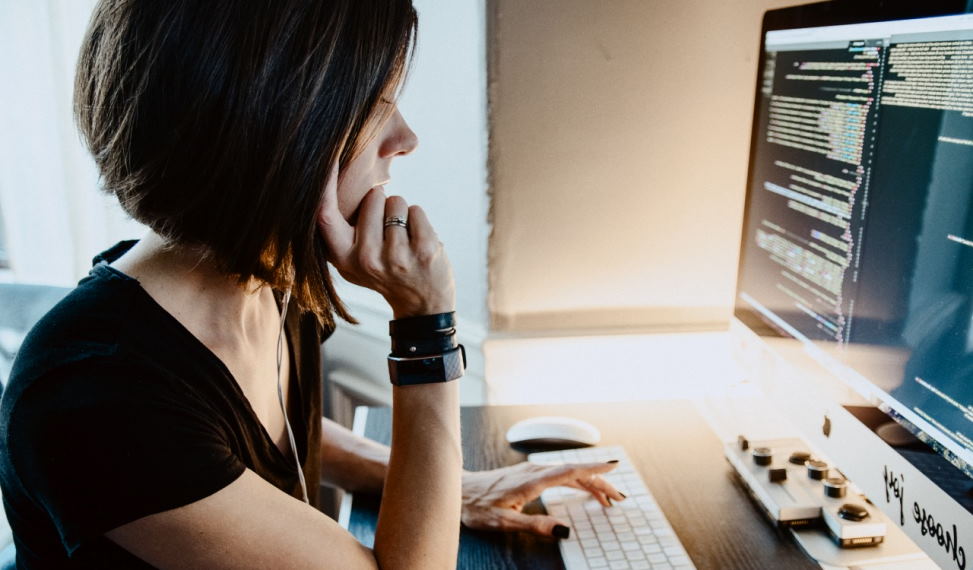 The computer science degree: how to pick the right program and get started
Choosing the right computer science degree program can be a daunting task. There are many factors to consider, from accreditation and cost to curriculum and job prospects. But with a little research, you can find the perfect fit for your needs.
Here are a few things to keep in mind when choosing a computer science degree program:
Make sure the program is accredited. This ensures that employers and other schools will recognize your degree.
Consider the cost of the program. Tuition can vary widely, so it's important to find a program that fits your budget.
Look at the curriculum. Does the program offer coursework that interests you? Is it up-to-date with the latest industry trends?
Check out the job prospects. Will the degree help you get the job you want after graduation? Is there internship or co-op opportunities available through the program?
If you're looking for a computer science degree that will give you the skills and knowledge you need to succeed in today's rapidly changing world, consider one of the accredited programs on our list. You're sure to find the perfect fit for your needs with various options.
Don't forget to check out our other degree guides, including our picks for the best online computer science degrees and the top-ranked computer science programs in the country.